Armenian Family History Tour (Genealogy tour)
…experience the trail your ancestors have passed
This Genealogy Tour is a unique opportunity to explore your family history and start the journey to your origins.
I remember when I was a kid, my grandma used to gather all her grandchildren and tell us stories about our homeland and about the destiny and path they have passed with my grandpa until they reached to US, Virginia where I was actually born and grown.

At that time it was hard for me to understand why grandma was going over and over telling these stories and why each time even when telling happy parts of her life, her eyes were filled with tears…

When I grew up and had my own family I have started to understand my grandma and why she was repeating her stories to us all the time. I understood that now I want to go, see and experience through all that places they have passed. I understood that I want my children to visit the country of their ancestors and see the places where their roots are coming from…

I have taken out the diary of my grandma, which she was keeping very carefully. Then I've found an organization in Armenia which helped me clarify the information I had and find much more.

They helped me to draw a map of my journey to my roots. After all this was organized, we flied to Armenia, and this was just the beginning of my story…
1st day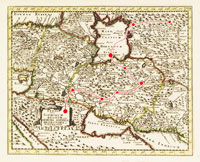 On 19th of May 2010 I, my wife Elis and my two sons Gevork and Sooren arrived to Yerevan. At the Zvartnots airport we were greeted by Gagik Sargsyan (guide from Armenian Family Tree project), who gave us the map of our family history tour.
After having rest in the hotel we were ready for the exciting ride. We have found out that descendants of my great aunt are currently living in Yerevan. It was really great meeting our lost relatives.
2nd and 3rd days
Earlier next day we took the road to Stepanavan. This is where my great grandfather Muguch was from.
After that he had settled in a village where he was earning his living working in the Carpenter's shop. Of course the carpenters shop was not there anymore but all the people remember the carpenter and his little helper.
4th day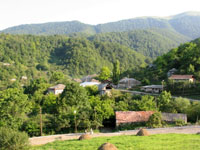 When Muguch grew-up he married a girl from the neighbor village. We visited the village of my great grandmother Satenig as well. And on the way back we visited one of the places we all were excited to see: the church where they got married.
When we entered the church we could almost build the scene which happened 102 years before in the same place.
5th and 6th days
As one carpenter was enough for a village, my great grandfather had to leave to another place to make his living for his new family. He took his tools, put my great grandma Satenig on a donkey and they moved to find a village and a new place to settle. We followed the road they have passed and then visited their graves there.
Muguch and Satenig have lived happy and long life. They had 5 children: 2 boys and 3 girls. Among them my grandpa Boghos whose name I have now. He left the village with his younger brother with the expectation of good future when he was 13.
7th day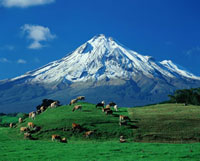 As the life was hard at those years my great grandparents sent Boghos to Satenig's brother's family who were living in Igdir. Boghos grew up there. He was helping his uncle's family in agricultural works.
This was our next point. We flied to Igdir (today's territory of Turkey). Though we were not able to find the exact place of the house where Boghos lived, it was great just to see the city where they were living, and try to guess if he had walked the street we are walking now.
8th day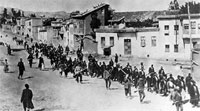 When in 1920 Igdir passed to Turkish government, Boghos decided to leave the city. We don't know the real reason of his shift and how he reached Cyprus.
It's clear that we are in Cyprus now. Here we had lot of things to see. I met the man who remembered Boghos very well. Boghos was friends with his father. They actually went to same collage together. It was a great day with Sarkis (the name of that man). He was 85 but he could remember many stories connected to his father and my grandfather. We had a lovely Armenian dinner with Sarkis's family spiced with great memories.
9th day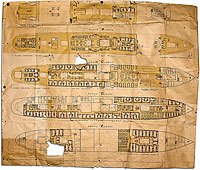 The next day after visiting Sarkis we went in the wake of his stories. First place we went was the collage where Boghos studied. Now there was a public school.
Boghos met my grandma Araks in Cyprus. Araks was a survivor of genocide. On the way she lost her family. They got married there and the same year left Cyprus on a ship to US.
10th day
We visited St. Karapet church and had a meeting with local Armenian community. We had lunch with them and again stories and memories which were so alike of ours. After the lunch we went to the port. This was the last point of our journey. Yes that's crazy but for the next day we had cruise tickets to US!
11th day
The last morning was filled with a much excitement and sadness together. All that we have experienced was fabulous. I looked at my children and saw the same feelings in their eyes. We came to the conclusion of a great journey to past. It seemed like we had a trip to our own history. It's hard to describe in words…
NOTE: ALL names and places have been changed for privacy.